A Breakthrough in cosmetic enhancement technology!
Put behind the days of pain from deep needles, inconveniences from bruising, swelling and other post injection complications. 

Restore & maintain skin elasticity with the power of Hyaluronic Acid.

Key Functions
✅ Skin rejuvenation, wrinkle removal, and pigmentation removal
✅ Skin tightening, enhance skin metabolism, anti-aging
✅ Activation of collagen cells, enhancing skin elasticity and gloss
✅ Remove facial fine lines, crow's feet, and wrinkles
✅ Increase volume and gloss of lips through non invasive injection


Obtain smooth, soft, bright and hydrated skin with the power of Hyaluronic Acid. The mixture penetrates into the subcutaneous layers of the skin to provide moisture from the inside out!

This helps bring back a youthful glow to the skin, as well as whitening, moisturizing, and renewing elasticity to the skin. 

 The results of using our non-invasive injector

The results of using the outdated and invasive needle

Gone are the days of spending hundreds to even thousands of dollars on HydraFacials, Derma-needling, Thermage, Lip Fillers and all other cosmetic enhancement procedures! 

This Facial Injector Pen allows you to non-invasively inject a Patent Pending Hyaluronic Mixture from the comfort of your own home!
Our Mixture is non toxic and contains moisture 200-300 times as rich as ones body. 

It is entirely safe due to its non-invasive nature which means you can do it time and time again slowly resulting in picture perfect skin and lips, at a fraction of the cost!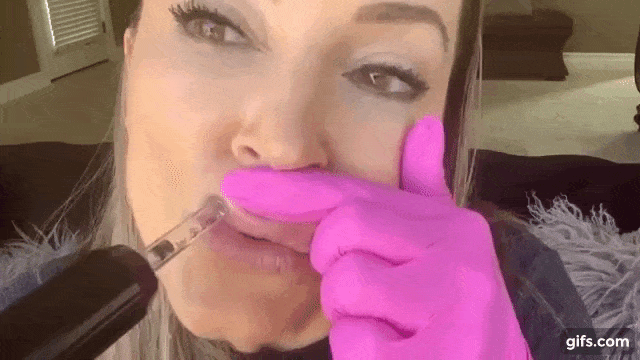 This is the miracle solution! It will turn lips of any sort into the lush, plump, and beautiful lips that we have all been dreaming about! 
The best, pain-free treatment available today. Creating an instant lift and enlargement in moments!

✅ High Pressure Non Invasive Injection
High Pressure Injection through a microhole which instantly penetrates without pushing into nerve tissue.

✅  PAINLESS 
Avoids contact with subcutaneous nerve tissue, this can greatly reduce the pain of injection; no damage to the skin, no infection.

How does it work?
The treatment uses a special pen to deliver Hyaluronic Acid (an essence the body produces naturally but declines as we get older) solution into the skin.

Who can perform the Treatment?
Due to its non invasive nature, you don't need any medical background to offer the Hyaluronic Pen treatment in your beauty salon or to administer this to yourself!

Treatment areas include;
Lips, nasolabial lines, marionette lines, Forehead lines, cheeks, jaw, scars, nose tip lift, nose filler, stretch marks.


What if make a mistake when using it?
Our pen was specially engineered to be practically fool-proof. It uses a technique called micro-injection.

This means that instead of going deep into the layers of your skin, it injects in a more shallow area. This results in a more even distribution across facial tissue, which creates a very natural, smooth contoured look. 

It is also in the nature of our Patent Pending Mixture to spread itself along facial tissue as opposed to just pooling in one spot.

This leaves very little room for error, and as long as you follow the instructions in our manual you will have no issues using this to give you your perfect look!

How long does the treatment last?
It will last just as long as traditional filler! The average duration being 3-6 months. The healing time is very short so multiple treatments may be done week after week in order to get the desired effect

If this is injection free then why is there a needle in the package?
The needle is simply used to make a small incision, this allows the pressure chamber to have a direct path into the subcutaneous tissue. This is very different from traditional methods where the needle itself penetrates below the tissue to inject the filler. 


IMPORTANT REMINDERS
✅ Sterilize with alcohol before the operation, it should be sterilized for the first time and repeated use to avoid unnecessary infection.

✅ The equipped product should be refrigerated or stored at room temperature before it is opened.

✅ Use up the equipped product within 4 hours after blending if not used up, please invalidate it.

✅ The ampule is a one-time consumable, not to be shared among multiple users.


SPECIFICATIONS
✅ Material: Stainless Steel
✅ Injection Volume: 0.5ml
✅ Injection Depth: 6-8mm

PACKAGE INCLUDES

✅ 1 x Injection Pen Kit + User Manual