Description:
Material:
 

 Premium PU leather.

 

 Heel
height:
 

2 - 3cm.
Scope of supply 

 
:
 

 1 pair x comfortable sandals to correct comfortable toes for women. 
Color:
 

 gold, purple, silver, yellow, khaki.
CORRECTS TOE MISALIGNMENT
Wearing uncomfortable shoes daily can result in foot pain, bunions, and misaligned toes that affect your posture! 
This  medical footwear  is the solution for you, my lady! These right comfortable toe sandals are extremely comfortable and can  relieve ball pain and correct misaligned toes in no time!   
It  moves the angled toe back to its natural position  as the skeletal system is realigned for posture correction.  Restore your feet properly  and  relieve pain  .
COMFORTABLE SHOES

 -

  Made from 

 high quality materials

  that are 

 soft and gentle on the feet. 

 

 Use an excellent selection of shoes for everyday wear.

THREE-ARM SUPPORT DESIGN

  - Directs  pressure evenly across the arch, heel and ball. Maintain the balance of subtalar joint mobilization . 
Soothes BUNION PAIN

 

 -

 

 Designed to give your painful balls a soothing relief.

PREVENT HIPS

 

 - 

Also

 

 prevent muscle

 fluctuations

 

and 

 repair

 

 knee and 

 bow legs

 

 .
The sandal structure  is intended to correct deformed or misaligned toes  by wearing uncomfortable shoes that change the toe structure like pointed heels.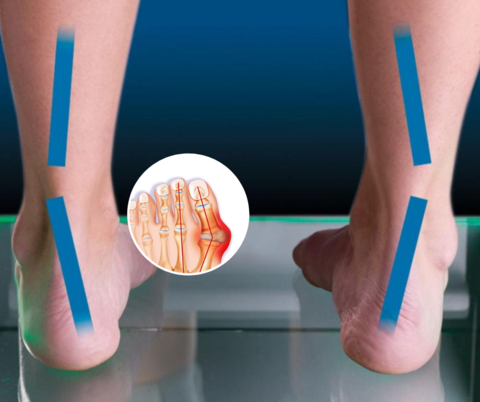 IMPROVES POSTURE

 - Correcting

 

 the toes improves posture as the feet

 strike 

 

the right balance

Prevents

 

 

hips and

 muscle disorders

 -

 

 The hips and muscles are focused on the correct center of gravity of your body

 

 

KNOCKING KNEE AND ARC LEGS REPAIRS

 

 -

 

 Once the

 toe alignment is

 

corrected, this ultimately leads to a correct alignment of the knees

  
CHIC & CASUAL
Offers you high-quality foot comfort without sacrificing style. It is available in different colors! Perfect for casual wear or to laze around at home!  
Treat your feet to good, comfortable sandals with style! Get  NOW  a pair of  comfortable sandals with toe correction  !